Contact
If you are a funder or engagement partner that would like to talk about using NatureBid please get in touch on 01865 408018.
---
Team
Paul Orsi
Director of Operations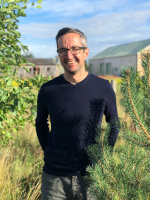 Paul's professional experience encompasses forestry, farming, conservation, and rural enterprise. He has successfully applied for and delivered large cross cutting agri-environmental schemes and several woodland management plans. Through study and experience he is also a professional land manager who has worked closely with a variety of tenants and businesses to enhance the multiple benefits that come from rural and land-based businesses.
Paul leads Sylva Foundation's Forestry and Land Programme, which is mainly delivered through innovative web technology in myForest and NatureBid. He also helped lead the development of the Sylva Wood Centre and manages the organisation's finances.
Richard Pigott
Head of Web Development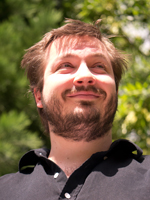 Richard has led the development of the Sylva Foundation's suite of websites, marrying a keen eye for design with practical coding skills. He has a pivotal role in developing our cutting edge IT capabilities in the myForest service. He has experience of many areas of computing, and has worked for several years as a freelance web developer, as well as software development and hardware support.